Global Payment Gateway
Easy Pay as an advanced payment service provider, is offering the offline and online payment services, which gives a channel for clients to pay to UAE products and services easily using advanced technology and settlement system.
Under the traditional payment solution, the users have to exchange the currency to buy the product of Merchant in UAE, which is costly and inconvenient for customers. Under the Easy Pay Payment Solution, we are committed to provide the convenient payment service in the following Solutions.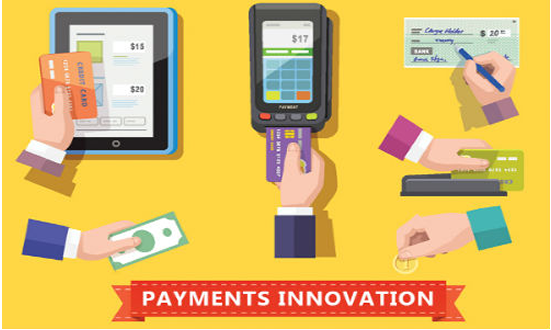 CNY Payment Gateway
As the institution of Tenpay (Wexin payment), Gnete, eGTCP and Baidu pay etc. in UAE, we are committed to connect the UAE merchants to Chinese customers by paying RMB and settle merchants AED.
Take Tenpay (Wexin payment) for example, Tenpay (Wexin payment) is one of functional services in the APP WeChat, which is a market-leading platform by connecting people, services, and businesses in China and around the world. WeChat has 800 million users mostly from China and the number is keeping increasing. Using Easy Pay - Tenpay Payment Solution, the users will easily pay RMB to Tenpay(wexin payment) without change the currency, which is cheap and convenient. Tenpay(wexin payment) will clear USD to Easy Pay based on the amount of users' RMB and the exchange rate. Easy Pay will pay AED to Merchant to complete the process.
Easy Pay has the great priority in the resources WeChat offer, for example, large sum of consumable users, powerful hardware and software backup and successful running experience in China for 3 years, so this is a great opportunity for Merchants in UAE to quickly take the Chinese users who have the willing and ability to consume, it helps to increase the sales revenue significantly and rapidly for the UAE merchants, which contributes to the growth of UAE economy.
Payment Tool Supply
Credit card processing relies heavily on technology and the right processing equipment to ensure that transactions are handled swiftly, securely and accurately. Easy Pay works closely with all its clients to help them choose the credit card machines and credit card processing software that best meet their specific needs.
Payments Acquiring & Settlement
Easy Pay is an financial acquiring institution (or acquirer) that maintains the merchant's bank account and processes credit or debit card payments on behalf of a merchant. The term acquirer indicates that the merchant accepts or acquires credit card payments from the card-issuing banks within an association. The contract with the acquirer enables merchants to process credit and debit card transactions. The acquiring bank passes the merchant's transactions along to the applicable issuing banks to receive payment.
China Trade Credit Finance
Easy Pay's cross border business partner - Great Tao Credit Assurance Program, intends to assist the trading parties in providing a level of trust and resolving risk issues in trades. This program also aims at providing credit endorsement for international buyers on behalf of Chinese international trade companies, and offering an all-round transaction assurance to trading parties for fast confirmation.